This page is part of © FOTW Flags Of The World website
Ipê, Rio Grande do Sul (Brazil)
Last modified: 2020-07-25 by ian macdonald
Keywords: rio grande do sul | ipê |
Links: FOTW homepage | search | disclaimer and copyright | write us | mirrors

---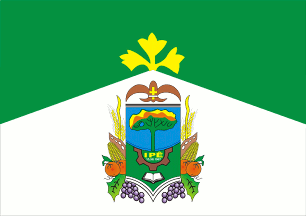 image by Dirk Schönberger, 20 February 2012
Source: http://portal.cnm.org.br/sites/8200/8282/banderia.jpg
---
See also:
---
The municipality of Ipê (6,017 inhabitants in 2010; 600 sq. km) is located in northeastern Rio Grande do Sul. The municipality is made of the town of Ipê proper and of the districts of Vila Segredo (established on 7 February 1924; 295 sq. km) and Vila São Paulo (established on 5 August 1953; 180 sq. km). Ipê emerged in the 1870s in an area known as "Matas Particulares" (Private Forests), shared between different owners from Vacaria. Among them, Luís Augusto Branco owned the present-day urban area of Ipê and several colonies in the region of Santo Antônio and Santa Bárbara. Branco offered a plot of land to build a chapel dedicated to his patron saint an namesake, King St. Louis. Another early founder of Ipê is Libório Antônio Rodrigues, owner of land mostly located on the present-day Vila Segredo and Vila São Paulo. Following the settlement of Italian colonists, mostly coming from Paese Novo (today Antônio Prado), the Matas Particulares were renamed Formigueiro in 1886. The early settlement grouped 10 to 12 huts on a 200 sq. m area. São Luiz do Formigueiro was established as the 4th district of Vacaria; shortened to São Luiz, the place was renamed Ipê and granted the status of "vila". The municipality of Ipê was established by State Law No. 8,482 of 15 December 1987.
The NGO "Centro Ecológico de Ipê" (Ipê Agroecological Center) was established in Ipê in 1985, aiming at developing organic agricultural systems. Supported by the municipal administration, the NGO made of Ipê the "National Capital of Agroecology", a title granted by Federal Law No. 12,238 of 19 May 2010.
Ivan Sache, March 2012
---
Description of the Flag
Horizontally divided green over white in a broad chevron style, with the municipal arms in the centre of the white field and a three-lobed yellow ipê flower at the point of the chevron in the green field.
Official website at http://www.ipe-rs.com.br
Dirk Schönberger, 20 February 2012
The flag of Ipê is prescribed by Municipal Law No. 107 promulgated on 1 October 1990.

Article 1.
The flag of the municipality of Ipê shall have for official colors green, white and yellow, white being placed from the flag's lower part to the 4th unit on both lateral sides. From these points start two rectilinear lines that meet in the length's center an on the 7.5th module in width, forming an angle where the coat of arms of the municipality is placed in the white part, with an ipê flower in the green part. The upper part of the flag shall be flag green starting from the borders of the white part described above. The yellow part shall be represented by an ipê flower placed on the green part, starting from the angle formed by the two main colors, in width 2.5 units from the angle to the petal's tip and 2.25 units from each side of the angle to the two other petals of the ipê flower. The meaning of the colors is the following:
Green represents the municipality's fields and forests, as symbols of the struggle for ecological conservation.
White represents peace and progress that pushed the struggle for the municipality's emancipation and set up.
Yellow, used for the ipê flower, represents the origin of the municipality's name.
The coat of arms placed on the flag's white part represents all the social, economical, historical and cultural components of the municipality.

Article 2.
The features of the flag shall obey the following rules.
I. The flag's width shall be of 13 units.
II. The flag's length shall be of 19 units.

https://leismunicipais.com.br/a/rs/i/ipe/lei-ordinaria/1990/11/107/lei-ordinaria-n-107-1990-institui-a-bandeira-como-simbolo-do-municipio
Leis Municipais database

The coat of arms of Ipê is prescribed by Municipal Law No. 65 promulgated on 13 March 1990.

Article 1
A shield divided in the middle by a semi-circle, featuring in the upper part, on a blue background, a stylized flowered ipê with stem and green branches in two shades, the foliage's lower part also green but in a darker shade. The rest of the foliage is composed of two shades of yellow, outlined in white and brown.
In the lower part, on a green background, a brown cogwheel, with the inner part inscribed in yellow "14" and in white "15.XII.1987"; beneath, at the shield's angle, an open book.
The shield is surmounted by a brown fleur-de-lis with a yellow Cross of Lorraine.
The shield is surrounded, starting from the lower part, by grapes, apple, maize, soybean and wheat.

Article 2.
The meaning of the municipal emblem has different components.

Historical components: The ipê tree featured in the shield's upper part symbolizes the town's namesake. The fleur-de-lis and the Cross of Lorraine surmounting the shield are a tribute to the town's patron saint, King St. Louis of France, and to the fathers who founded the seminar and erected the church, landmarks and cornerstones of the settlement's foundation.
The date of 15 December 1987 recalls the establishpent of the municipality of Ipê by Law No. 8,642 promulgated by Governor Pedro Simon.

Political and administrative components: They are represented by the aforementioned municipal administrative independence.

Economical components: The municipal economy is featured on the emblem through the cogwheel shown in the shield's lower part, which represents industry set up in the municipality, and by agricultural products forming the shield's supporters, grapes, apple, maize, soybean and wheat, the municipality's main products.

Cultural components: The open book placed in the shield's base represents all the municipality's cultural and educational activities.

https://leismunicipais.com.br/a/rs/i/ipe/lei-ordinaria/1990/7/65/lei-ordinaria-n-65-1990-cria-o-emblema-municipal
Leis Municipais database

Photos
https://www.facebook.com/prefeituradeipe/
https://www.facebook.com/prefeituradeipe/
Ivan Sache, 19 July 2020